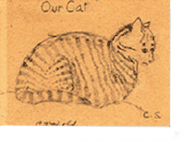 Growing up, the largest animal I was allowed to have was a cat. "Kitty" was much loved and became an early subject for a portrait, but horses were always calling. As an artist, designer and art director, mediums included colored pencil, paints, camera and computer to visually interpret a broad spectrum of subjects, particularly equine.
Design
Design projects ranged from advertising pieces for the Rolex Kentucky Three Day Event, the Washington International Horse Show, and art direction of EQUUS magazine to promotional pieces for National Public Radio, and the Smithsonian.
Illustration
As an illustrator, diverse subjects have been Star Wars characters and authors F. Scott Fitzgerald and Willa Cather for National Public Radio, and nature and wildlife illustrations for National Park Visitor Centers all over the country, including Alaska. and Puerto Rico. Equine illustrations for EQUUS, Smart Pak, the Washington International Horse Show and Equinology have covered views of every aspect of equine anatomy and many theories of equine motion and physiology.
Portraiture
As a portrait artist, my challenge is using all these skills to create not just a physical likeness, but an expression of the heart and spirit of the subject that goes beyond what a photograph can capture.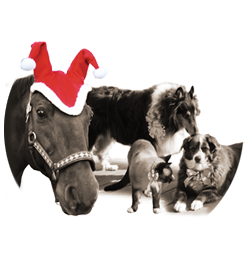 The Critters